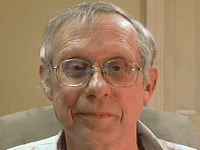 A Few Words from Hank (11 seconds) - Hank Hufnagel is the author of PartyCAD and narrator of the PartyCAD 12 videos.
Using the Contents Panel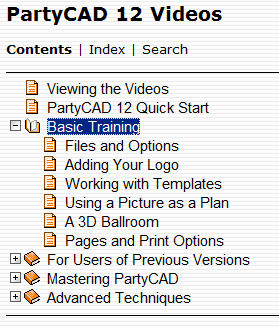 The Contents panel at the left of this window gives access to all the PartyCAD 12 videos. You can use Index or Search if you like, but usually the fastest way to find the video you want will be to explore the Contents display.
To display a category of videos, click its name in the list
To expand a category, click the

next to its name.
To contact an expanded category, click the

next to its name.
To watch a video, click a link in the descriptions panel at the right of the window.
When you click a video link the video will play in a new window.
To end the video and return to the video index, close the video window.

If a video is misbehaving, try clicking the Refresh and Compatibility View buttons at the top of the window.