The videos below discuss how to use PartyCAD 12's Tent Wizard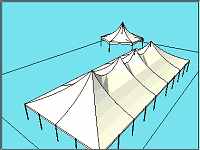 Using the Tent Wizard (7:52) - The basics of loading standard tents as well as creating custom tents of nearly any size. Controlling the visibility of tents and tent elements in the View Editor.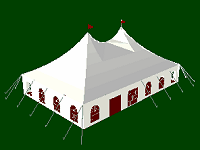 Making Fancier Tents (7:56) - Creating tents that include twin poles, tent lines, sidewalls, flags, pole drapes, liners and floors. How to save a custom tent for later reuse.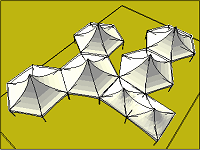 Multi-tent Designs (2:15) - Assembling multiple tents into a unified design.